University emblem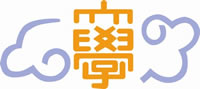 The University's emblem is designed with the word "University" in the center, and a Tenpyo cloud motif on either side. It was established in 1950.
Symbol mark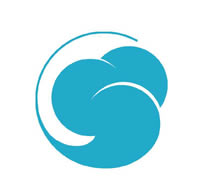 Tenpyo cloud
・Creator
Ikko Tanaka (1930-2002) (Born in Nara City, Japan, Graphic Designer)
Concept
Inheriting the tradition from the Neireki Shoin, He designed this mark to sublimate the current cloud mark into a modern one, taking into account the tradition of the university being located in the former capital of Nara as a national university that trains educators. He wanted the cloud to be a symbol of Nara University of Education, a university that connects the world and prepares human resources that can serve as a bridge between people. (Text by Ikko Tanaka, 1999)
Character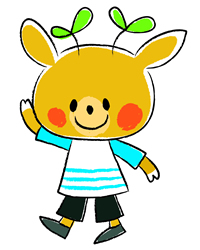 Nakkyon"(established in 2008)
・Creator
Design: Ms. Nahoko Hagita (2007 graduate of the Faculty of Education)
・Nickname
Yasue Ishikawa (Graduate School)
Masayuki Matsubara (Faculty of Education)
Ms. Kondo Kanashi (Faculty of Education) * Affiliation at time of establishment
Concept
The image character "Nakkyon" was created on October 1, 2008 to commemorate the 120th anniversary of the founding of the university. The motif of the character is a deer, a symbol of Nara, and the image of the University of Education is expressed in the sprout on its horn, which the meaning is "to grow" or "to nurture. The nickname "Nakkyon" is derived from "Nakyo," the popular abbreviation of the university.